Export
Since the beginning, EL PAJIZO has engaged in exportation, always working closely with Brazil. With the passage of time, we have expanded our markets and sell to other countries such as Taiwan, Jordan, Morocco, the United States, Canada, all Europe, etc. In addition to exports, due to EL PAJIZO's commitment to its customers when offering an excellent product, we import during the other countries' campaigns, such as Argentina, Chile, China… with the aim of offering the freshest product possible.
We work with every kind of variety:
Spring white garlic.
Violet spring garlic.
Purple garlic
Ecological garlic
Calibre (from smallest to largest):
2º (32-37MM)
1º (37-45MM)
Flower (45-50MM)
Super (50-55MM)
Extra (55-60MM)
Jumbo (60-65MM)
Elephant (65+MM)
According to customer demand and request for exports as well as imports.
Main countries for Export
Italy
France and Netherlands
Brazil
Taiwan
Jordan
Morocco
USA and Canada
National: Zaragoza, Almería, Córdoba, the Canary Islands y Badajoz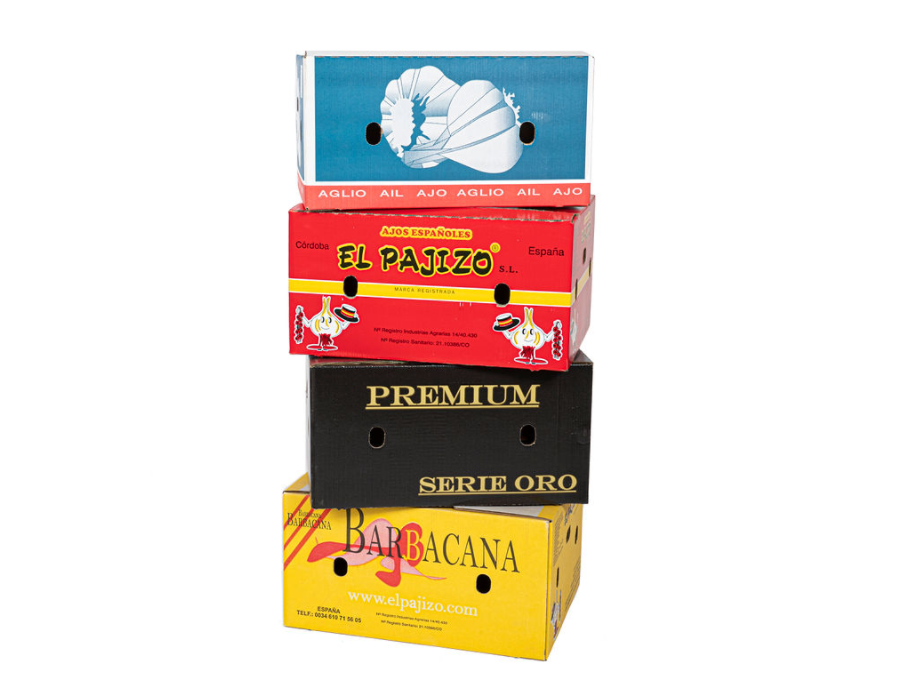 Our garlic is packaged with the following Packaging presentations, which are available for the different varieties of white, violet, purple and ecological garlic.
All the packages carry the relevant specifications in accordance to the legislation in force, in order to know the traceability of the product and guarantee its quality.
Export and import
Main exports: Brazil, Italy, France and Netherlands




Main imports Argentina and China